There are a lot of different ways to meet someone. You can visit a party, you can hang out with friends in a bar, and someone will approach and start a conversation, some people don't even mind dating co-workers. But some people are not lucky. You can be a beautiful woman or a handsome guy, with a kind heart and successful in life, but for some reason, it's difficult to find a partner. In this case, an online dating website is a good opportunity to meet someone who has similar to your beliefs, views, and interests.
One of such websites is FDating. To make it clearer, FDating means dating with foreigners, that's what letter F is standing for. This website is an international dating platform where foreigners from all corners of the world can chat, participate in different events, and find their love. The site is similar to any other dating website, although it has some differences. For instance, it's definitely an international site since it allows users to pick the language of the interface, which is very useful.
In this review, you will find out about some features of the site, how to use it, what you need to complete the registration. The most important aspect that bothers everyone who is signing up on this site is whether the profiles are fake or real. It's very important since depending on the people who register, you can find someone really quick, or it will take a while. Or you won't be able to find someone at all if there is a lot of scam on the platform.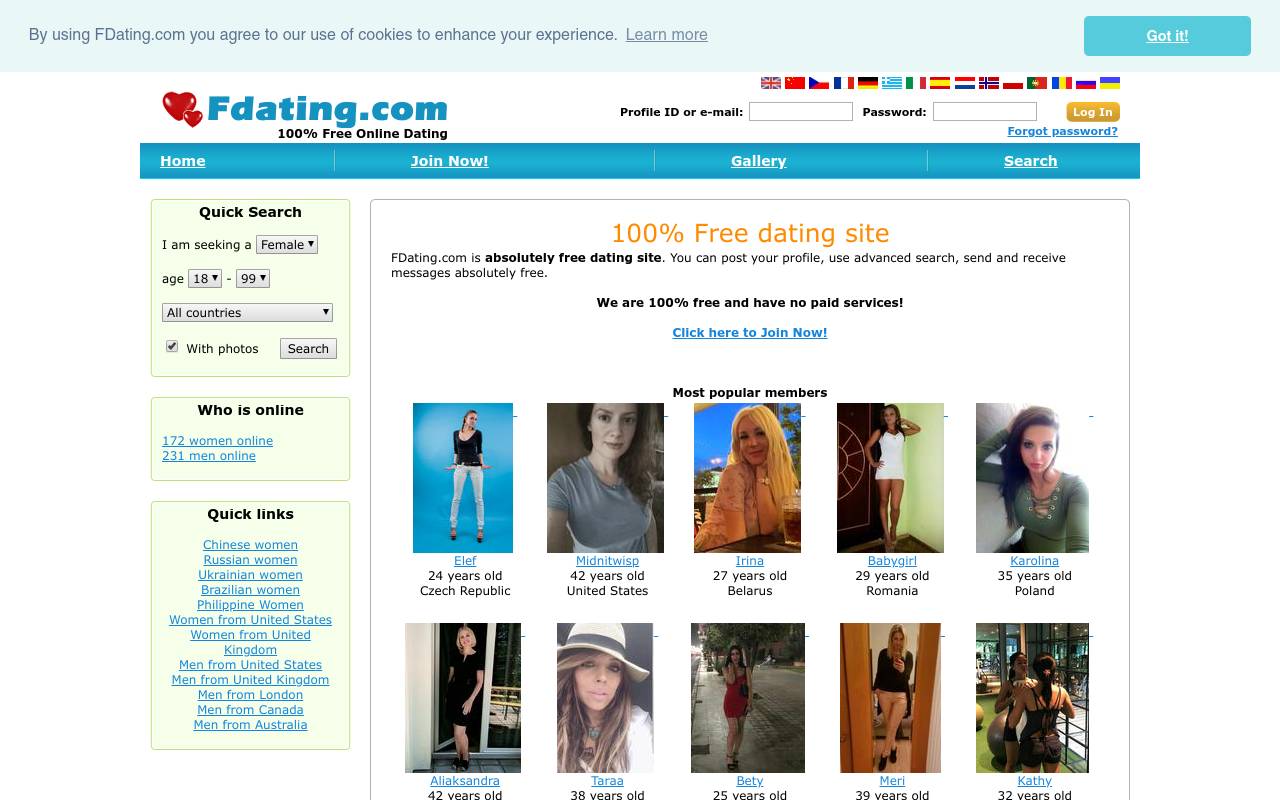 Pros and Cons
Pros
A huge database of active users (it's a disadvantage as well);
A user-friendly interface;
An advanced search with different filters.
Cons
Users are active, but a lot of people are searching for anything but love. If you are thinking that they are looking for a hook-up, you are wrong;
They can be searching for cheap maids, for a webcam session, etc.;
A lot of scammers and not just those who want to steal your money;
Weak protection;
Women should be very careful here, especially when they are speaking with foreigners. The site is not safe.
Communication Features
The most important thing for any dating website is the search tool. Some websites also use matchmaking systems, but most prefer to search on their own. If the search is able to find you those profiles you are looking for, then it's a decent searching tool. FDating has a pretty decent searching tool, you can use the simple form of the search, or you can use the advanced search.
Of course, the simple search is not good since it only filters users by sex, age, country, and city. The advanced search is quite efficient and it allows you to find people who live in different corners of the world but have similar interests or beliefs. In a perfect world, such an opportunity would grant you that you immediately meet someone who is compatible with your personality. In reality, you constantly encounter scammers.
It has a useful feature that allows you to advertise your profile once a week. Well, at least the purpose was to grant a user the opportunity to be more recognized. For instance, someone might see your profile and contact you. But in reality, you get messages from people with whom you don't want to communicate.
Registration
The process of registering an account has no differences with any registration process. You just need to create a password, enter a user name, e-mail address, etc. Then you will have to add more details about your personality, where you live, what you do for a living or whether you are studying, etc. You can add your interests, preferences, who do you consider to be the best partner for you, etc.
You also have to immediately check your email and verify it by clicking on a link from the electronic letter. After that, you can upload your photos, use search, etc. How to delete the account? All dating websites and even social networks are similar, so click on the settings and pick the delete option.
Search and Profile Quality
As it was mentioned above, the search tool is of two types – simple (or basic) and advanced. Using the advanced searching tool is better because you have much more options that can help you to filter users. The only thing is that sometimes you get unexpected results. Even if you indicate exactly who you want to meet, some profiles won't meet your preferences.
The quality of profiles depends on users. Scammers tend to steal several photos of another person. But you can recognize them easily – photos look like they were made in a professional studio, by a professional photographer and the user looks like a professional model (male or female, doesn't matter).
And even if these scammers use their own photos, you still can recognize them after they message you. On this site scammers either ask you for a webcam session (you know what that means), or they are trying to persuade you to send them money. Be careful, the website is free, and you won't be protected from such annoying insinuations. But as an alternative to abandoning the site, you can always blacklist them.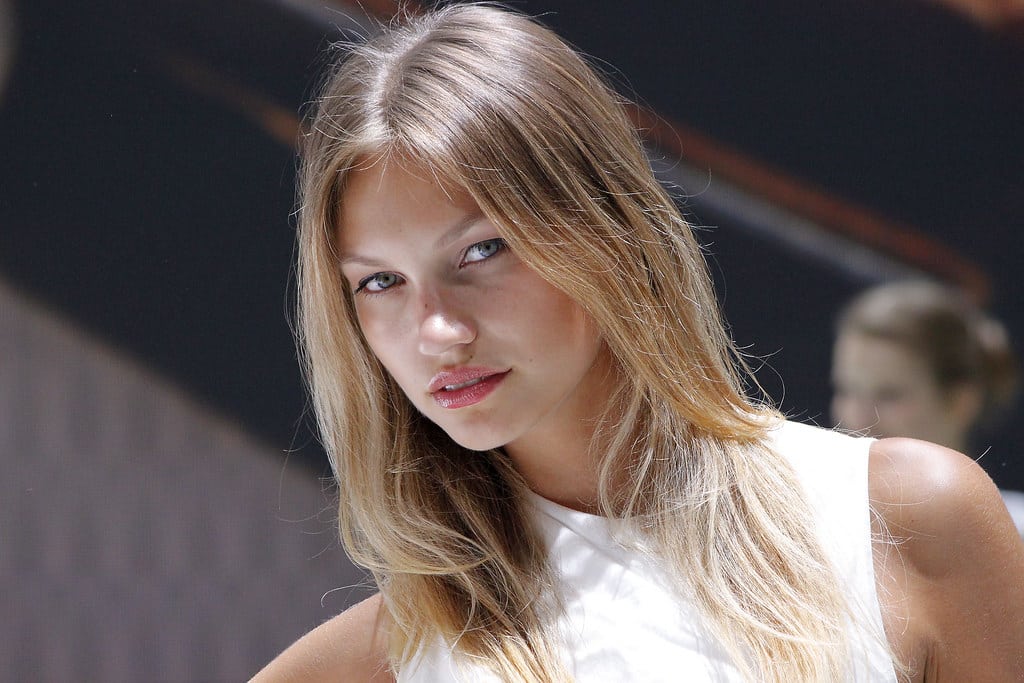 Safety
The system grants you protected Internet connection. This means that the data you insert on the website won't be stolen by hackers. Or at least it would be more difficult for them to steal it. But that is all, the website is free to use, so it does not implement other measures. You can report rude or inappropriate behavior, and the user will be banned. But this user can register again and proceed with his actions.
And to be honest, the site has a lot of people who are either scammers, or weird (in a very bad way), or even worse. If you look at comments of real people, especially at comments of women, some users tend to ask them for webcam communication and it does not go well. The only thing you can do is to report such behavior.
Cost
It's free to use. You can register, upload photos and contact whoever you want for free.
Customer Support
If you have issues with the website, you can send a letter to support.
Conclusion
You can try to use this site, but it's doubtful that you will find what you need. You won't be even able to find a hook-up, so forget about serious relationships. If you want to find love in another country, you can use such sites as VictoriaDates.com or Bravodate.com. They are paid, but the prices are reasonable, and you can find what you need.