Most people prefer searching for a soulmate in the usual places. For example, while studying at college, in cafes and restaurants, in bars, clubs, etc. But it's not so easy to find someone immediately. But if you feel that you are ready for a serious relationship, or you are interested in a hook-up, then you can use a dating website.
Mingle2 is such a dating website. You can decide who to message, who to invite for a date, etc. You can filter all those candidates by using a search tool. On the official web-page of this site, the founders state that this platform is so easy to use that you won't encounter even the slightest issue. It's indicated that their database is one of the biggest – actually, it's said that the website is the biggest dating website on Earth. In this review, you will find whether all those things that the founders' state are true.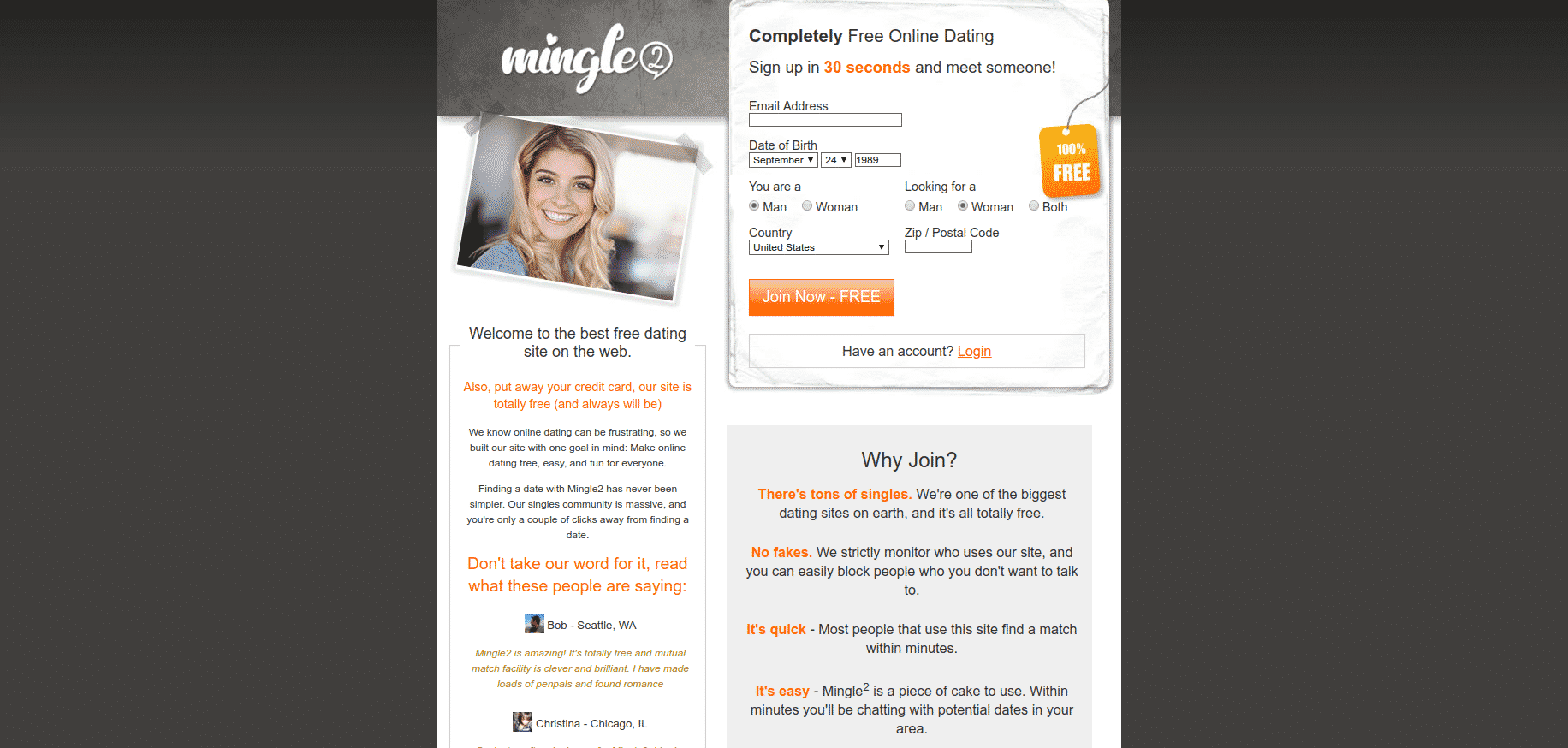 Pros and Cons
Pros
It has three different search modes. Advanced search is very detailed, and users can find singles who meet their preferences and might be considered as perfect matches.
Users are very active. You will register, add your photos, and you will immediately receive several messages. If you don't believe it, you can check it yourself.
A huge database of users from all corners of the world.
You receive letters with potential matches. You can contact them or ignore their messages.
The website is free. But if you want special privileges, you can buy a subscription.
Cons
A bit lame protection system. You will even receive an email that states that it's difficult to protect all users from scammers since the site is free and everyone can sign in.
You can't delete the account immediately; only deactivation is available.
A lot of scammers. For instance, a person can write that he is from Canada, but when you check his location, it turns out that he is from a different place.
Communication Features
One of the best features of this website is that it can find you a candidate who lives near you. Moreover, it will find you several candidates really quick. So, if you are a person of action, rather than a person who prefers waiting, you can quickly invite someone on a date. This feature gives you an opportunity to check quickly whether you are compatible with a chosen candidate.
The platform allows you to find love and a serious relationship, friendship, an activity partner, marriage, someone to date, even an intimate encounter. If you examine some profiles, you will see that even tourists use it. For instance, if someone is on vacation and visiting another country, he or she can find someone who won't say no to having fun. So, it's an international website which is used by people all over the world.
Another great feature is the search tool. The site has its own matchmaking system, but if you don't like those candidates, you can use search. This tool allows you to indicate someone who, for instance, was never married, don't have children, is an occasional drinker, a non-smoker, looking for a serious relationship, etc. It also allows you to find someone who is near, and that's the most convenient feature.
Registration
The registration process is really quick, and you won't face any inconveniences. You simply need to insert your email address, sex, date of birth and you can check your mailbox to verify your profile. Then you need to create a password, insert a username, and other information. After that, sign up with your username and password. You have to add as many details about your personality as possible. But this is not obligatory, it's 100% voluntarily. But it will increase your chances to find someone you need.
It's advised to indicate the country and city where you live at the moment. This information is needed to provide you with the best matches near your location. You won't need to travel to another country or city; you can find someone local. How to delete an account? You need to go to the settings section, then pick the "deactivate profile." It can't be deleted, but after the deactivation process, your account will disappear from the database. But it will take a while, though no one will see you and your pictures, and won't be able to contact you.
Search
Search is similar to other alternative resources. It has two different modes.
Simple Search
You can insert the preferred weight and age of your potential partner. You have to pick the country and city.
Search by Interest
It's obvious, it will show you all those matches who have similar interests.
Advanced Search
It's a very detailed search that allows you to narrow the results to only compatible potential partners.
Profile Quality
You can read about the person you consider to be a match. You can view his or her photos and decide for yourself whether he or she can be your soulmate. It's advised to contact only those users who have real photos. How can you find out whether they are real? The most effective way is to see whether this person has several photos. It's the indicator that he or she might have uploaded real pictures. But sometimes scammers love to steal photos of other people from other dating websites, so still, be very careful.
Safety
The huge disadvantage of the site is that it does not guarantee a safe Internet connection. For instance, such websites as Matchtruly.com, Rondevo.com or UkrainianCharm.com grant you a safe connection, so your data won't get stolen.
But the platform is free; there is no price to contact someone or view a profile, so the safety of users is a subject of concern. But the site has a "Report Abuse" system, where you can report that someone is a scammer or uses a fake account. For instance, one user told you that his relative is sick and needs immediate surgery, then asks for money, you can report him, it's most likely a 100% scam.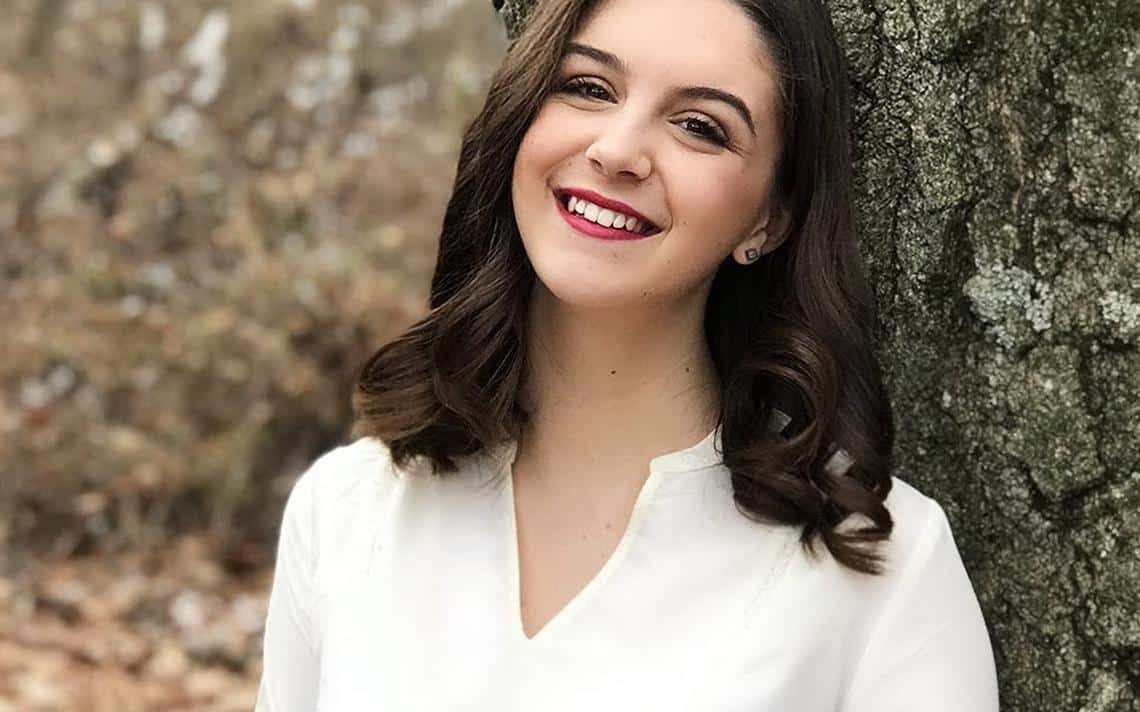 Cost
It's 100% free, but you can upgrade your membership. It won't cost too much money, and it's not necessary. You can use the site for free; you don't need to pay money.
Customer Support
You can visit the "Help" section to find answers to the most popular questions. If you didn't manage to find the answers, click on the link "Contact us". You will find the link if you scroll down any page of Mingle2.
Conclusion
Meeting someone who is real and can fit your needs on Mingle2 is like finding a needle in a haystack. It's very difficult to find someone who is not a scammer or who is not a fake account.